---
In June:
St-Sulpice masses & auditions June 2021 (in French)
---
Silent film "Crainquebille" accompanied by Sophie-Véronique Cauchefer-Choplin – Saturday, June 19, 8pm
>> Find out more…
>> Tickets, livestreaming and information: www.artculturefoi-paris.fr
---
Radio show Générations France Musique, le live – broadcast Saturday, June 5, 4pm

The organs of Saint-Sulpice on the air: special program on the organs of Saint-Sulpice, recorded on June 2, 2021, broadcast on France Musique on June 5.
>> Link to the France Musique live & podcast
>> Photos of rehearsals and recording
---
Benoît Mernier – Live concert – Sunday, May 16, 8.30pm
The concert video is available until August 17, 2021.
---
Interactive demo session of the choir organ – Saturday, May 1st, 8.30pm
Presentation: Pierre-François Dub-Attenti
Live English translation: Camille Haedt-Goussu
Musical examples: Daniel Roth
With the participation of Catherine Simonpietri, Artistic Director of the Vocal Ensemble Sequenza 9.3.
---
Pierre Queval – Live concert – Saturday, April 17, 8.30pm
The concert video is available until July 18, 2021.
---
Vierne on VOD!
---
2021 Concert season
---
Interactive tour of the great organ – Saturday, November 21 & 28, 9.00pm
In order to help those of you interested in applying for #SaintSulpice2021 composition competition, AROSS proposes two interactive demo sessions presenting the different sounds of the great organ. A first evening with Daniel Roth will be broadcast live on YouTube on Saturday November 21st at 9 p.m. Paris time (online only), a second one, with Sophie-Véronique Cauchefer-Choplin, will be broadcast on November 28th.
>> The competition
>> Youtube link, November 21st
>> Youtube link, November 28th
---
Friends of Fondation de France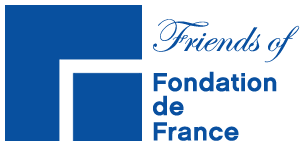 Our concerts activity has been added to the list of programs validated by Friends of Fondation de France. Since Friends of Fondation de France is an IRC section 501(c)(3) public charity, any donation to AROSS throught Friends of Fondation de France will be tax deductible from United States federal and state income, gift and estate taxes. Please see conditions.
To donate throught Friends of Fondation de France, click here.
Please contact us for any question: contact@aross.fr
---