Cine-concert "Symphonies urbaines" ["Urban symphonies"]
15 May 2022 - 16:00

-

17:00
"Symphonies urbaines"
Cine-concert on short silent films made by the students of the Lycée Saint-Sulpice during 2021-2022
At the great organ :
Sophie-Véronique Cauchefer-Choplin, assistant organist of the great organ of Saint-Sulpice (Paris)
Samuel Liégeon, titular organist of Saint-Pierre de Chaillot (Paris)
Baptiste-Florian Marle-Ouvrard, titular organist of Saint-Eustache (Paris)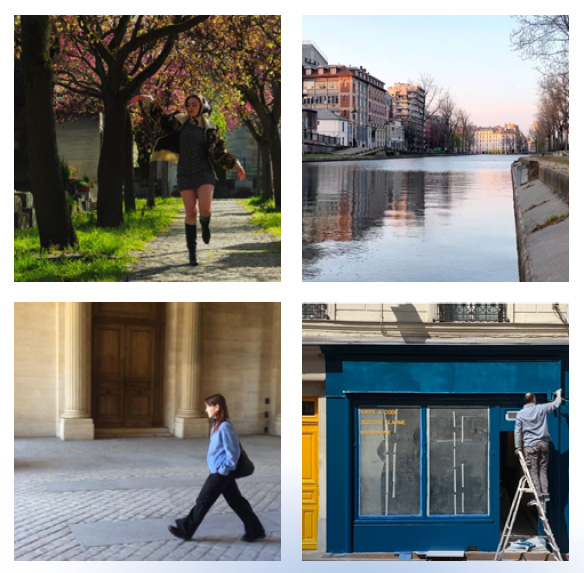 AROSS proposes a revisited experience of cine-concert with the projection of 4 short silent films (never seen before) made by the students of the final year of high school, cinema option, of the Lycée Saint-Sulpice.
Under the supervision of their teacher, Matthias Alaguillaume, these students revisited the genre of "urban symphonies". Born with Paul Strand's "Manhatta" in 1921, this genre was popularized in 1927 by Walther Ruttmann's film Berlin, "Symphony of a Great City" (Berlin, Die Sinfonie der Grosstadt). Urban symphonies are living portraits of the megalopolis, its changes and its inhabitants, and combine a documentary approach with an experimental approach.
During the school year, musicians and students met in class, but also at Saint-Pierre de Chaillot with Samuel Liégeon, at Saint-Eustache with Baptiste-Florian Marle-Ouvrard and at Saint-Sulpice with Sophie-Véronique Cauchefer-Choplin!
A beautiful pedagogical project and an excellent way to make the world of cinema and the world of the organ meet and collaborate.
Concert in public. Free entry.
This concert will also be broadcast live on Youtube at the following address: