Nathan Laube
We are very happy and honored to welcome Nathan Laube, international concertist from Chicago (USA), and since 2021 appointed to the organ faculty at the Staatliche Hochschule für Musik und Darstellende Kunst, Stuttgart (Germany). He will offer us a musical cruise to meet the romantic and symphonic composers (and transcriptionists) of the "old" and the "new" continents: from Paris to Bayreuth, from Bournemouth to New York…
Concert in public.
Free entry subject to presentation of a health pass (verification of QR-codes via the TAC Verif application). The public is asked to respect the health instructions posted in the church: obligation to wear a mask, respect for the rules of distancing and barrier gestures.
This concert will also be broadcast live on the internet (livestream) at the following link:
A minimum participation of 5 euros will be requested to watch the concert.

This concert is broadcast by >> 16-8-4 Productions <<.
>> Terms of sales (in French).

– The video of this concert will be available for 3 months starting on the date of the concert.
– The 5€ ticket will allow you to access the video as many times as you like during this period.
– Please also note that, unlike YouTube, you can only watch the live concert in real-time, but cannot rewind. In other words, if you arrive late, you can only continue with where it is at in real-time.
The entire concert will only be visible again in its entirety once the live stream has ended.
---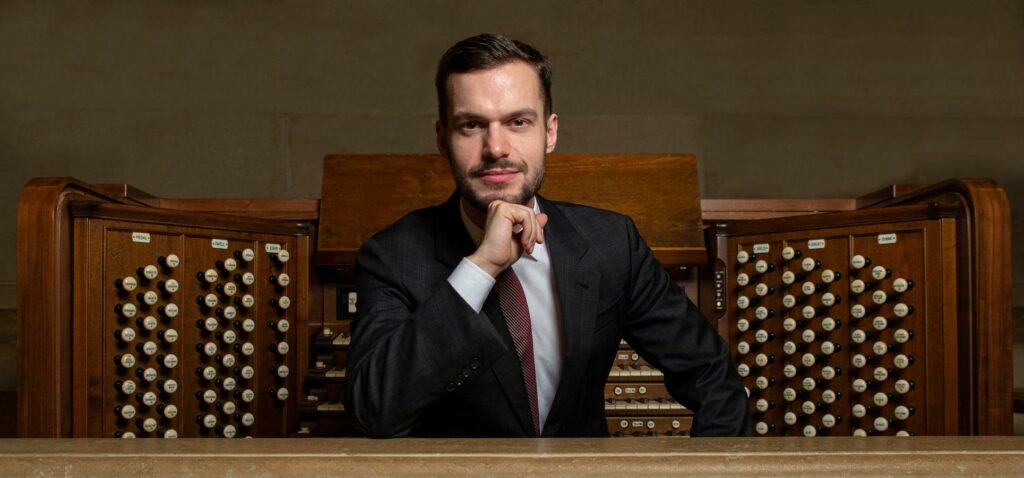 Program
Program given as an indication. The order of the works is subject to change. The works are grouped here by composer

.
Marcel Dupré (1886-1971)
Paraphrase sur le "Te Deum", Op.43
Charles-Marie Widor (1844-1937)
Trois Nouvelles Pièces pour Orgue, Op.87 :
– Classique d'hier
– Mystique
– Classique d'aujourd'hui
César Franck (1822-1890)
Fantaisie en La
(from Trois Pièces pour Grand Orgue)
Percy Whitlock (1903-1946)
Fantasie Choral N°1 in D-flat major

Calvin Hampton (1938-1984)

Lullaby
(from Suite n°2)
Richard Wagner (1813-1883)

Ouverture de Tannhauser
(transcription by S.P.Warren, E.H.Lemare, N.Laube)