Gabriele Agrimonti
9 April 2022 - 20:00

-

21:00
AROSS is pleased to welcome Gabriele Agrimonti, a young Italian concert organist, recent winner of prestigious international competitions in interpretation, improvisation and composition:
– First Prize and Audience Prize at the Xavier-Darasse International Competition in Toulouse, category "symphonic organ" (2021),
– First Prize of the International Improvisation Competition of Haarlem – Netherlands (2021),
– First Prize of the Improvisation competition of Saint-Albans – United Kingdom (2019),
– Audience Prize and Internet users' Prize of the AROSS International Composition Competition, category "Work for great organ" (2021).
This concert will also be the opportunity to screen for the first time the short film "Le réveil de Widor" (2022), filmed inside Saint-Sulpice great organ by Paul-Anthony Mille. The latter will present the film and Gabriele Agrimonti will improvise during the screening (projection on 35 mm film).
Concert in public. Free entry in compliance with the sanitary measures.
This concert will also be broadcast live on the internet at the following address:
A minimum participation of 5 euros will be requested to watch the concert.

This concert is broadcast by >> 16-8-4 Productions <<.
>> Terms of sales (in French).

– The video of this concert will be available for 3 months starting on the date of the concert.
– The 5€ ticket will allow you to access the video as many times as you like during this period.
– Please also note that, unlike YouTube, you can only watch the live concert in real-time, but cannot rewind. In other words, if you arrive late, you can only continue with where it is at in real-time.
The entire concert will only be visible again in its entirety once the live stream has ended.
---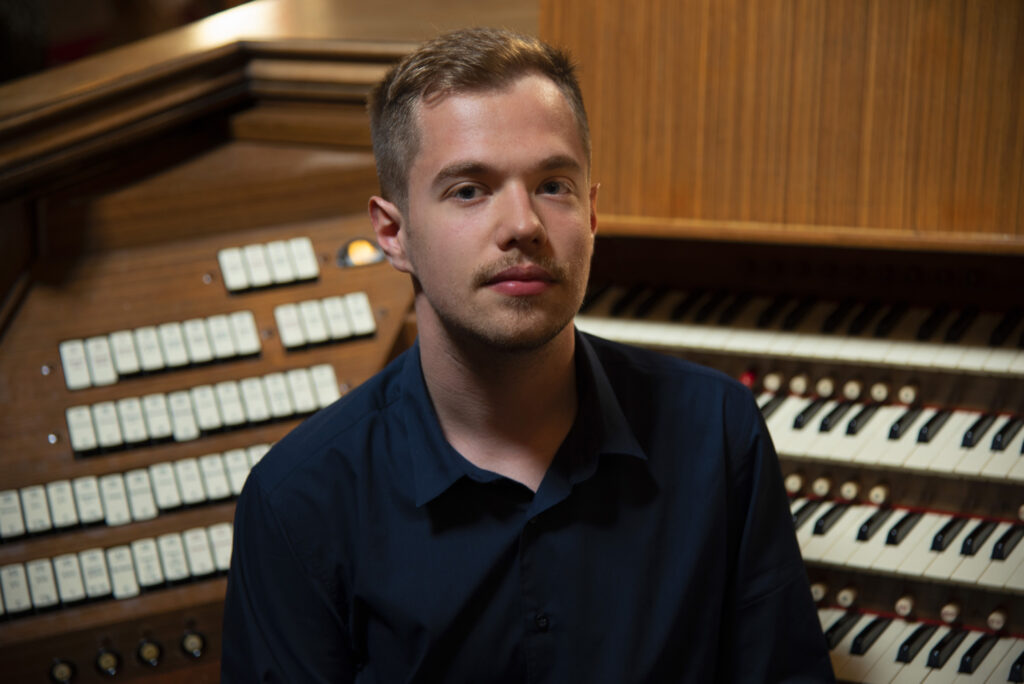 Programme
Johann Sebastian Bach (1685 – 1750)
Prelude in C minor, BWV 546
Marco Enrico Bossi (1861 – 1925)
Fervore
(extr. from 3 Momenti Francescani, Op. 140)
Giuseppe Verdi (1813 – 1901)
Dies Irae, Lacrymosa, Libera Me
(extr. from Requiem, organ transcription organ by G.Agrimonti)
Gabriele Agrimonti (*1995)
Improvisation
Marcel Dupré (1886 – 1971)
Résurrection
(extr. from Symphonie-Passion, Op. 23)
Gabriele Agrimonti (*1995)
Presentation of the short film "Le réveil de Widor" [The awakening of Widor] by director Paul-Anthony Mille.
Screening of the film accompanied by improvisation on the organ.