Loreto Aramendi
22 September 2019 - 15:00
Loreto Aramendi, titular organist at the Basilica of Santa María del Coro in San Sebastian (Spain), will play a varied program, from Buxtehude to Ligeti, which will give pride of place to symphonic arrangements (Liszt, Saint-Saëns, Rachmaninov, Fauré, Ravel).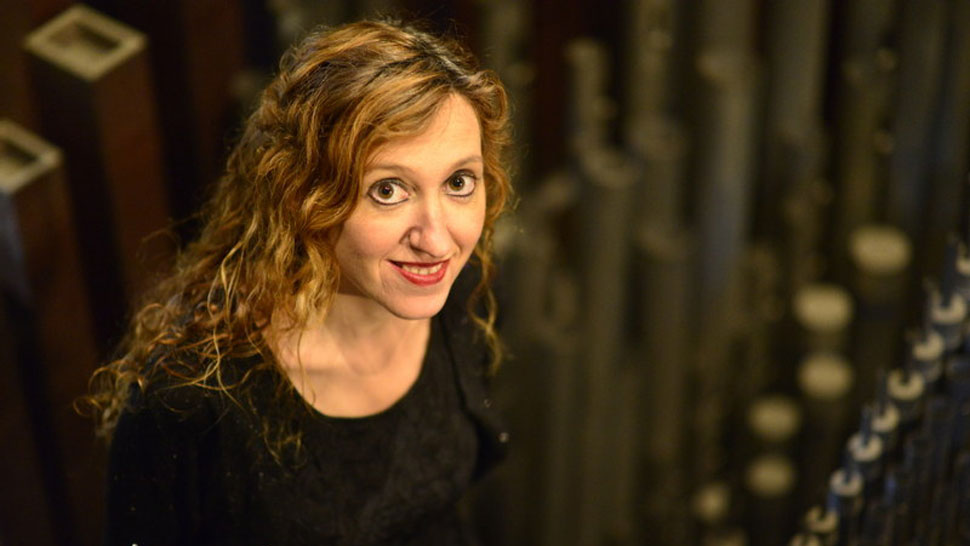 Interview
[AROSS] From where do you come?
[Loreto Aramendi] I come from a small fishing village near San Sebastián on the Basque coast. Very well known for its marvellous Cavaillé-Coll organs and gastronomy.
Why this program?
I wanted to do a varied program which would take us on a small voyage between the baroque period up to modern times. I included some very well done transcriptions by Louis Robillard which I studied with him. These pieces give another sonorous dimension to the organ. I would also like to dedicate the Brahms piece to Jean Boyer. It is one of the first pieces I studied with him. I was unable to participate in the concert in his honour at the end of June.
At which moment did you decide to make music your career?
This has been very clear to me since I was small and a very important part of my life.
What do you do before a concert?
Think of the music I am going to play, the sonority, how I want it to sound… try to be as concentrated as possible. And sometimes drink a coffee.
What music do you listen to aside from classical?
I mostly listen to classical music but I also like to listen to other sorts: soundtracks, jazz, Queen, Bregovic… it depends on the moment.
If you could voyage in time to meet a composer, musician, or famous person, who would it be and why?
If I could travel in time, I would would never stop travelling from one time to another in order to fully know different composers from different times! Chopin, Bach, Liszt, Brahms… it's too difficult to choose. It would be a beautiful dream.
How do you choose your organ shoes? (dance, heel, classical, material etc.)
For the moment, I'm using some Japanese shoes, with soles made of flexible leather. I have also tried American shoes as well as other sorts.
Is this the first time you play the Saint-Sulpice organ?
I have been lucky to taste this magnificent organ several times before now. It's always a gift to savour these incredible sounds and beautiful colours.
To know more about Loreto Aramendi: loretoaramendi.com