Ullrich Böhme
Ullrich Böhme, titular organist at St. Thomas Church in Leipzig, Germany, presents a program honoring Johann Sebastian Bach, the illustrious Kantor of Leipzig, and his organ heritage.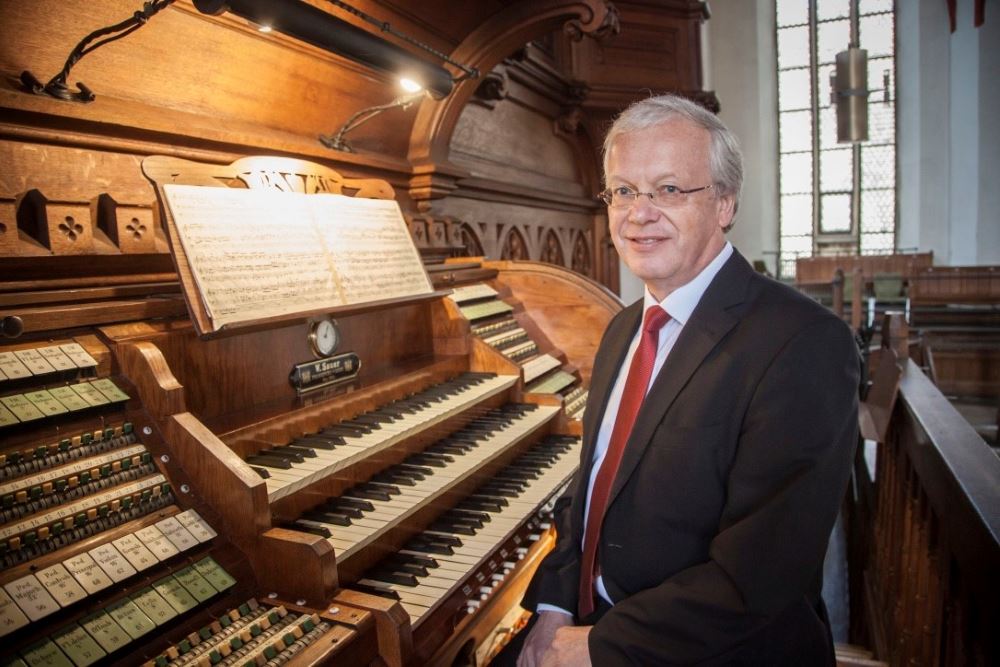 Interview
[AROSS] Where do you come from?
[Ullrich Böhme] I'm from Leipzig, from the Thomaskirche, from the city where Bach lived as a Thomaskantor for 27 years.
Why this program?
At the end of the liturgical year (Catholic/Protestant) the music (and my program) should be about death, eternity, transience.
At what moment did you decide to make music your career?
As a child, in contact with the magnificent Baroque organ of my native village, I wanted to play the organ and become an organist.
What do you do before a concert?
Practice, try the organ, then rest.
What music do you listen to aside from classical?
Music from good vocal ensembles, also arrangements of pop music.
If you could voyage in time to meet a composer, musician, or famous person, who would it be and why?
J.S. Bach, I would like to listen to him playing the harpsichord and the organ.
How do you choose your organ shoes? (dance, heel, classical, material etc.)
It is difficult to find good organ shoes. They have to fit well and have soft soles.
Is this the first time you play the Saint-Sulpice organ?
The second time.