Jean-Baptiste Monnot
Jean-Baptiste Monnot, titular organist of the Cavaillé-Coll organ of the St.Ouen Abbey church in Rouen, will offer us an orchestral program, with 2 large pieces on the organ: Dupré's Second Symphony and the transcription of Pictures from an exhibition by Moussorgsky.
>> Live-stream
>> jeanbaptistemonnot.com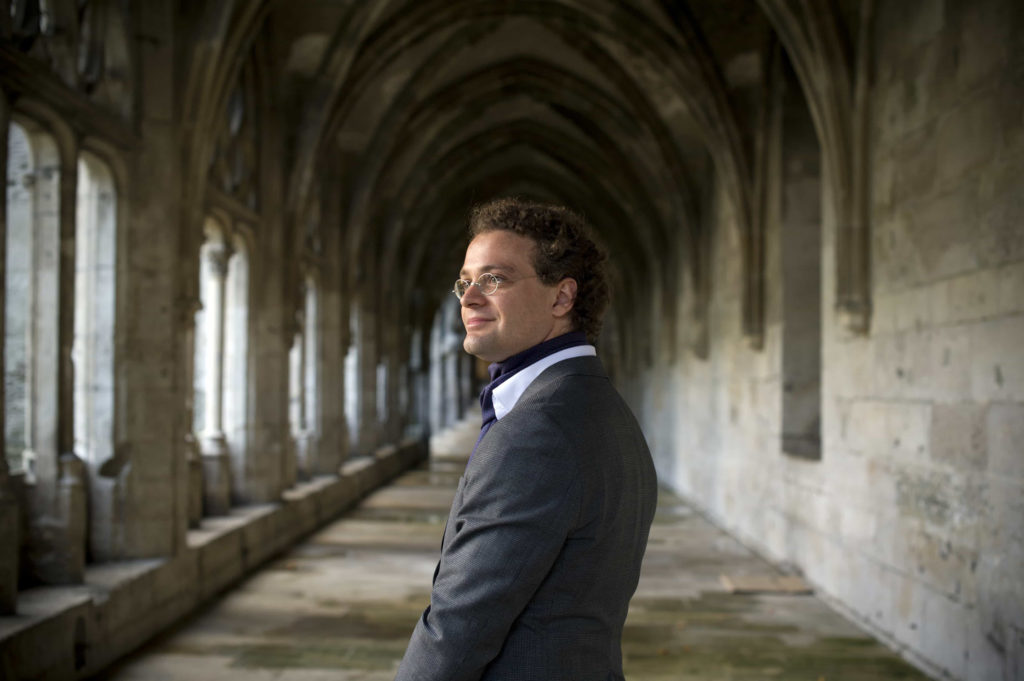 Interview
[AROSS] Why this program?
[Jean-Baptiste Monnot] When you start a new piece, you live intimately with it during the entire learning process and then the piece lives with you always. Forming singular entitiies, they mingle with your spirit in the image of remarkable characters that you have met and would like to recall. These characters fashion your being. When I create a program, I feel the need to bring these characters together in order to create a dynamic of unity and opposition. The organ is also a major source of inspiration for constructing the program. The Saint-Sulpice organ is brimming with an extraordinary sound palette which offers  unique insight of the pieces.  I find it interesting, after Johann Sebastian Bach's Chromatic Fantasy and Marcel Dupré's Second Symphony, to propose Mussorgsky's Pictures at an Exhibition illustrated by the timbres of this mythical instrument.
At what point did you say to yourself "I want to make music as a career"?
I don't think anyone has ever asked me this question, however, I have always wanted to make my life in music.
What sort of music do you listen to aside from classical?
I like to be surprised and touched by all sorts of music, my tastes evolve, my spirit filters it all.
How do you approach registrations and Sant-Sulpice in particular?
It seems to me that organ registration must always start by listening to each stop and combinations of stops of the instrument.  The meticulous choice of colors and balance is inseperable to interpretation and comprises the organist's sound in tthe same way as the sound of other musicians. This dimension of listening should never be substituted to a blind choice of preestablished recipes.
What do you do before a concert?
I try to manage my stagefright.
Is this the first time you have played at Saiint-Sulpice?
I was very lucky to play Brahms on this organ several years ago with Lucien Lesage.
How do you imagine the organ in the future? (sound, form, places)
I would like us to think more of the organ as a singular work of art, far from being standardized and in ordinary places. I would like to see them appear in unexpected places, to be surprised by their sounds while crossing the street. I would like to see them break free of their traditional confines and see them profoundly modern, to approach them as we would a canvas, with colors and formes always unique. I would like to see the organ speak to all universally.