Karol Mossakowski
24 March 2019 - 16:00

-

17:30
Karol Mossakowski, organist at Notre-Dame de la Treille cathedral in Lille, will improvise at the great organ on the Way of the Cross by Paul Claudel, read by Philippe le Guillou.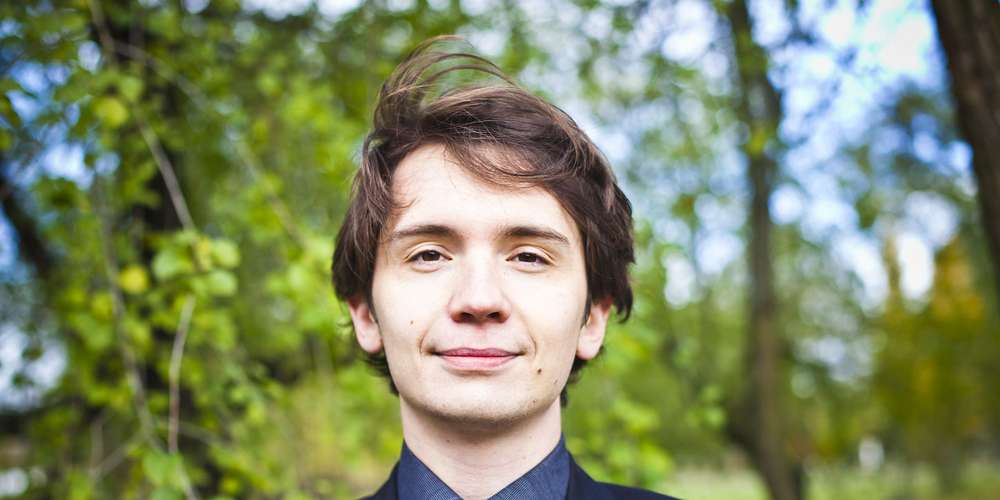 Interview

[AROSS] Where do you come from?
[Karol Mossakowski] I come from a town in northern Poland, located on the Baltic Sea. I came to France when I was 20 years old to study at the Paris Conservatory and I have never left!
Why this program?
First of all I wanted to give a Lenten concert, a time of contemplation on the mystery of the love of God. Since my childhood, every Friday during Lent, I participated in the Stations of the Cross in our parish. This subject awoke in me many strong emotions. Magnificently written, Paul Claudel's fourteen poems are a profound source of inspiration which I would like to express through improvisation.
At what moment did you say "I want to make music my career."?
I never considered anything else, it has always been evident since my childhood. My environment was full of music because my father is an organist, his friends are musicians and so we were surrounded by musical instruments. Life is music, music is life!
What do you do before a concert?
By nature, I'm rather nervous (a real Polish trait!) so I try to concentrate on my breath, that helps a lot!
What other music do you listen to besides classical music?
If it's not classical then it's jazz, in fact, I play that also. I began that some years ago thanks to some boys in my class in high school who all studied jazz. They needed a piano player and so I joined their group. It even became a job because I was playing several times a week in bars in order to pay for my apartment.
If you could travel in time to meet a composer, musician or someone famous, who would you choose and why?
Chopin. I think we would get along well. He arrived in Paris like me at the age of 20.
How do you choose your organ shoes? (Dance, heel, classic, material etc.)
I always use my dance shoes that I bought as a teenager in a boutique in Krakow. With them, it feels like I'm dancing on the pedal board. The problem is they are so comfortable that there are no excuses for wrong notes!
Is this the first time you have played the Saint-Sulpice organ?
I have already played a recital in 2017 with the Vierne 3rd Symphony. I keep an unforgettable memory of my first experience on this extraordinary organ. I am truly happy to play it again.